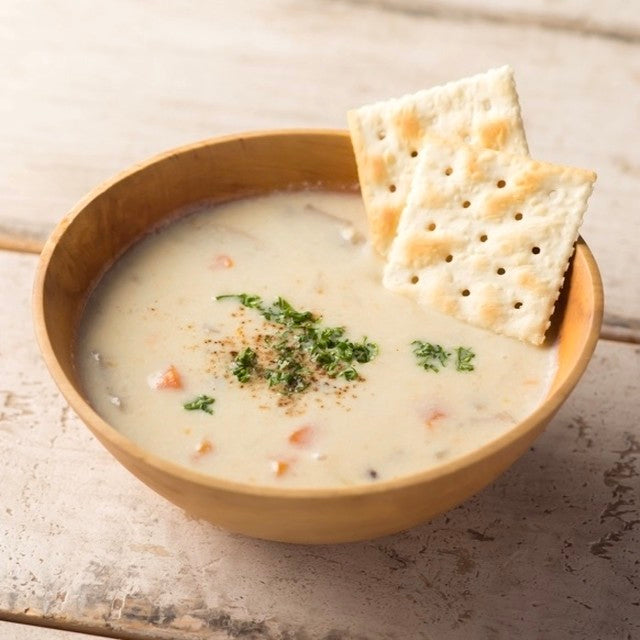 Start selling soup and maple butter separately!
The online store has started selling vegetable chowder, tomato soup and maple butter separately.
●Vegetable chowder・・・Simmered almond milk and vegetables such as mushrooms and potatoes🥔
●Tomato soup・・・Simmered vegetables such as tomatoes, cabbage, carrots, and onions🍅
Easy for busy days! Just put it in boiling water and boil it for 5 minutes without a lid.
It is convenient because it can be stored frozen.
●Maple butter・・・Use it for sweets such as pancakes, and of course it goes well with toast🍁You can also use it to make sweets!
It is also recommended to apply it to simple grilled vegetables (baked potatoes, carrots, potatoes, etc...)!
=================================================
We will share the voices of customers who have tasted "Maple Butter" in advance ♪
·delicious
・Very maple scent and delicious
・If you put it on bread, it becomes like sweets and you want to eat it as a snack.
・It goes well with bread from AIN SOPH.
・Can also be used to make sweets
・Suitable for toast
・It was full-bodied and delicious without being overly sweet.
・ If you like maple, you can go hard!
・ I think it goes well with pancakes
・Sweetness is just right
・I don't really like maple syrup, but I thought this was delicious.
・It seems to be suitable for anything
・It seems to be usable in various ways
・The bottle is also cute
・I thought it would make a great gift.
・Smooth and easy to melt, great compatibility with toast!
・It looks delicious even if you put it on simple grilled vegetables.
・Nice and refreshing maple sweetness is very good
・Suitable for cheese, dried fruits, wine, etc.
・Happy sweetness
=================================================
It will be sold only at the online store.
Delivered by frozen flight 🚚
Defrost and store in the refrigerator before using.
Vegan 🌱 Gluten Free
This season's "Winter House Ain Soph -mini-" comes with a set of mini size of these products, bread, hamburger steak, etc. We also recommend it!
Please enjoy Ain Soph at home in the cold winter🍽