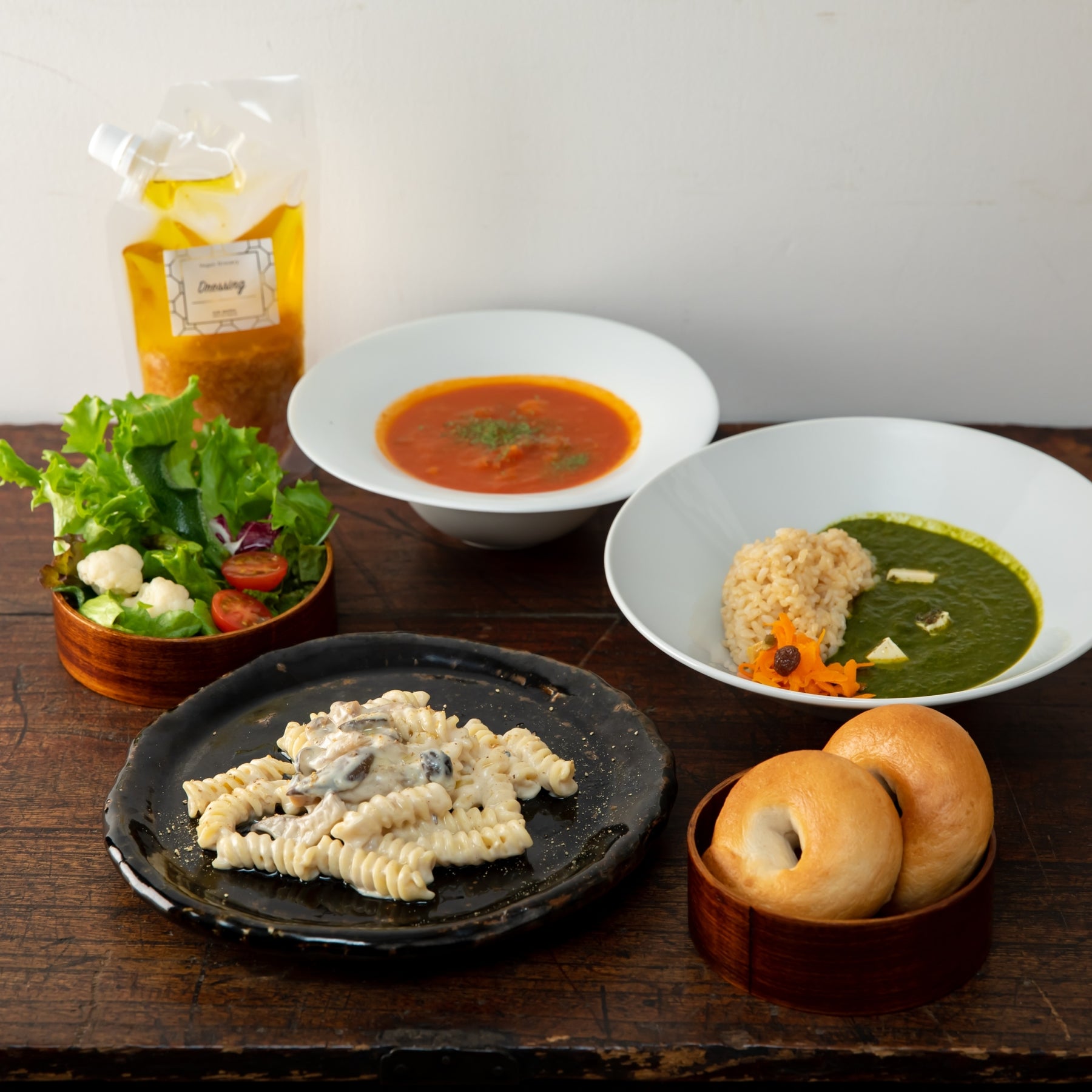 Launch of new vegan grocery products!
Today, 6 types of new grocery items have been released.
Bagels are also available from Ain Sof Bakery!
Please enjoy Ain Sof's cuisine at home.
●Vegan Starter Set ~Ain Soph in Spring -mini-~
Contents: 2 kinds of bagels, tomato soup, mushroom cheese cream sauce, green curry, dressing
Set of 2 bagels (plain, berry)
●Tortilla chips
●Curry dip
● Octopus filling
●Chili beans
Since it will be sent by frozen flight, it is convenient to use whenever you like.
Please take a look at our online store.