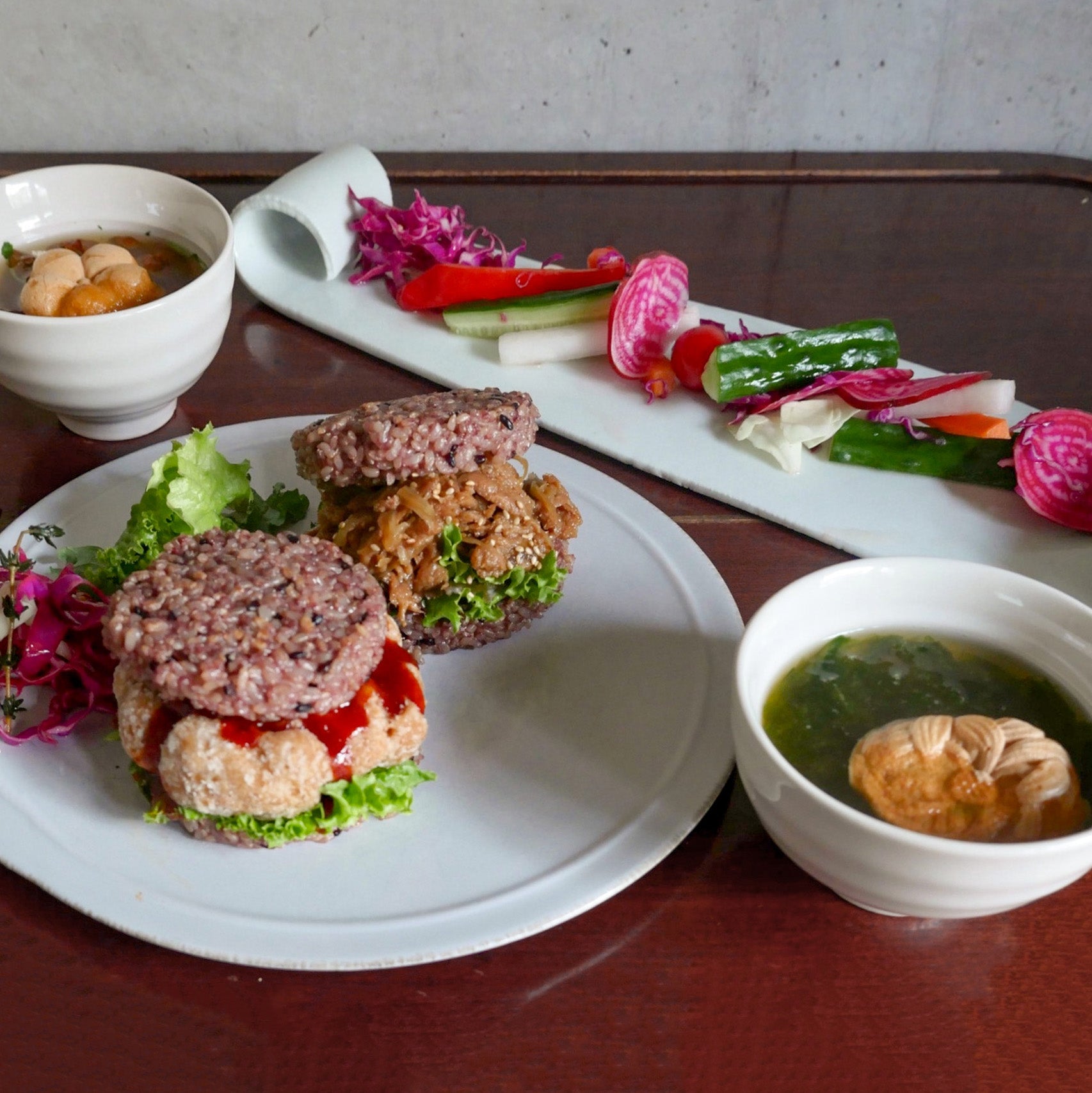 New release! "Vegan Starter Set/Autumn House Ain Soph -MINI-"
"Vegan Starter Set" series that changes with the seasons!
Autumn House Ain Soph -MINI- is now on sale.
A great value set with a small selection of new and popular products from Ain Soph Grocery.
[We want you to feel AINSOPH.
I was born from such a thought.
"set content"
・2 sets of rice plates (= 4 plates)
・Beef sukiyaki
・Chicken fry
・Yangnyeom sauce
・Miso soup sea lettuce
・Miso Soup Nameko
・Pickling liquid
*This set is gluten-free and does not use wheat flour.
However, the miso soup contains barley, so please check with us if you have an allergy.
In addition, the cooking facility handles products containing wheat flour. Thank you for your understanding.
The featured product for autumn is the Rice Burger Kit!
Two sets of yangnyeom chicken and beef suki burger.
100% vegan, of course.
Rice Burger's brown rice uses pesticide-free brown rice from Ein Sof's contracted farmer.
Put glutinous black rice together and cook it to make chewy and fragrant rice buns!
You can warm it up at home and enjoy it immediately.
Pour hot water into the cute monaka and it will quickly turn into miso soup!
Just put your favorite vegetables in the pickling liquid and let it rest for a day.
It will be delivered by frozen delivery.
It's a meal kit, so even vegan beginners can enjoy it easily!
Freeze and enjoy anytime you like.
Don't miss it as it will be an autumn limited product.