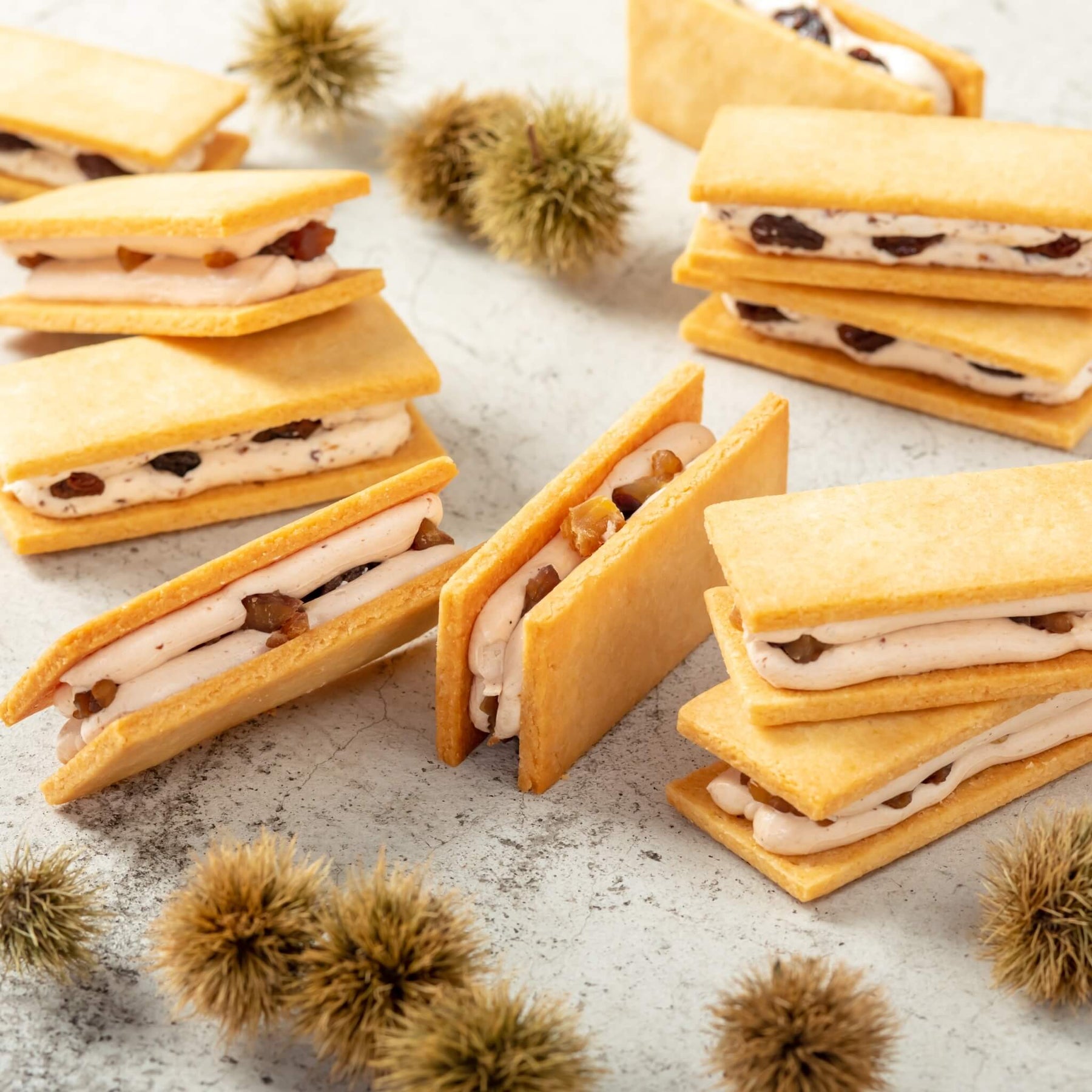 New product for autumn! "Marron Soy Butter Sand" and other baked sweets will be on sale from today!
Soy butter sandwich series that changes with the seasons!
Autumn is marron.
We have started selling at the online store from today.
Cream made with French chestnuts, vanilla beans, and a compote are sandwiched between crunchy gluten-free cookies.
Egg-free, dairy-free, vegan
We put it in a gift box with the popular raisin sandwich and sell it in 5 and 10 pieces. Please use it for presents and gifts.
It is also sold at the Ginza store.
In addition, autumn and winter limited baked sweets are also on sale.
You can purchase it at the online store and all directly managed stores (Tokyo and Kyoto).
✔︎Reproduce nostalgic cream sandwich cookies with vegan⏬
Two kinds of raw chocolate are sandwiched.
🌱Gluten Free
✔︎ Seasonal snowballs are pumpkin snowballs⏬
🌱Gluten Free
✔︎ A cookie with chocolate cream sandwiched between dough with plenty of hazelnut powder ⏬
🌱Gluten Free
✔︎ A thick-sliced ​​cookie with a fragrant maple syrup. Half chocolate coating⏬
🌱Gluten Free
✔︎ The "cookie gift box L size" recommended for gifts has changed to gluten-free cookies.