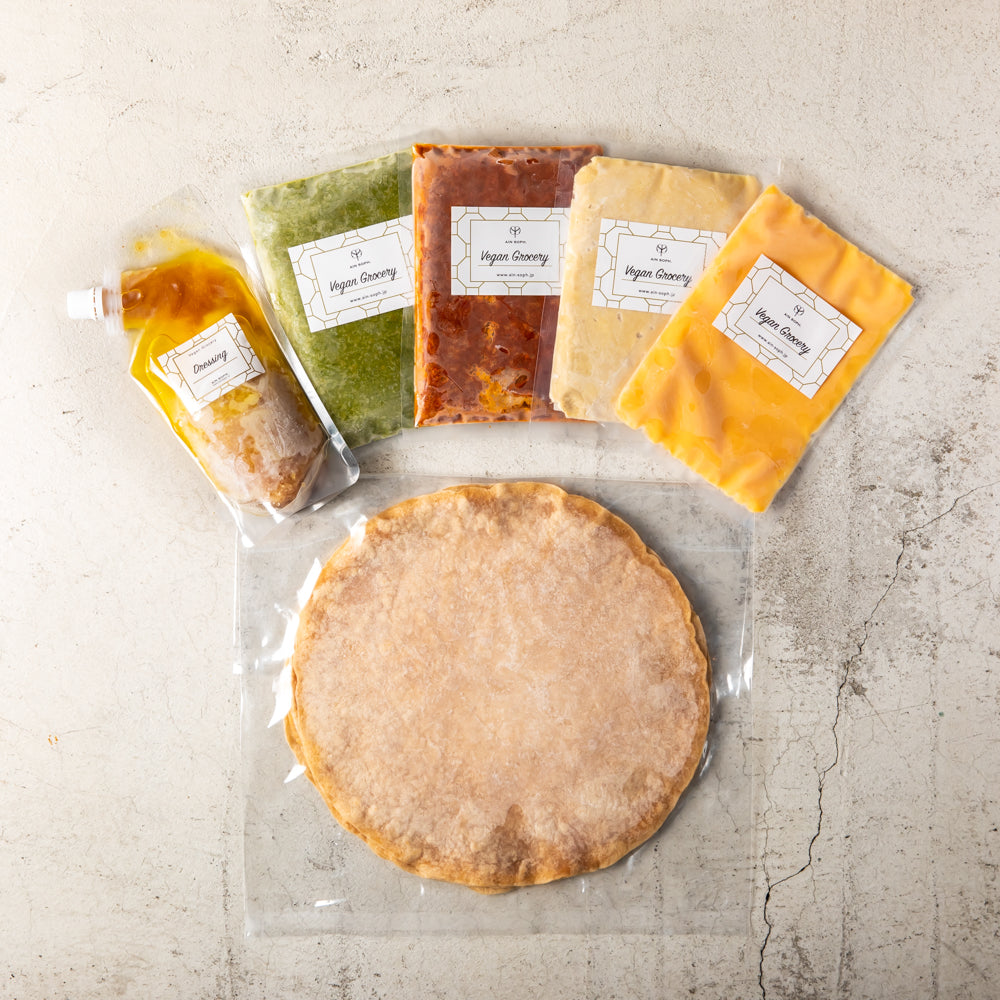 Summer House Ain Soph New Release
Summer house AINSOPH.
100% VEGAN meal set!
This time, it is perfect for summer, and it is packed with recommended contents for picnics and camping!
・Homemade "Whole Grain Tortilla"
・Sag Paneer Style "Green Curry"
・"Tako filling" of soy meat
・Chickpea paste "hummus"
・Surprisingly rich "Vegan Cheese Sauce"
・"Original dressing" with plenty of onions
It is also recommended to wrap easy crispy pizza and fresh summer vegetables in a tortilla skin. Menu options are endless with combinations! !
〜Home Ain Soph〜
It was born from the desire to make AINSOPH easier and more accessible even during busy days such as working from home, raising children, and working together.
A value VEGAN starter set with a small selection of popular AINSOPH. Grocery products.
Please try AINSOPH at home! ain-soph.jp/shop-grocery