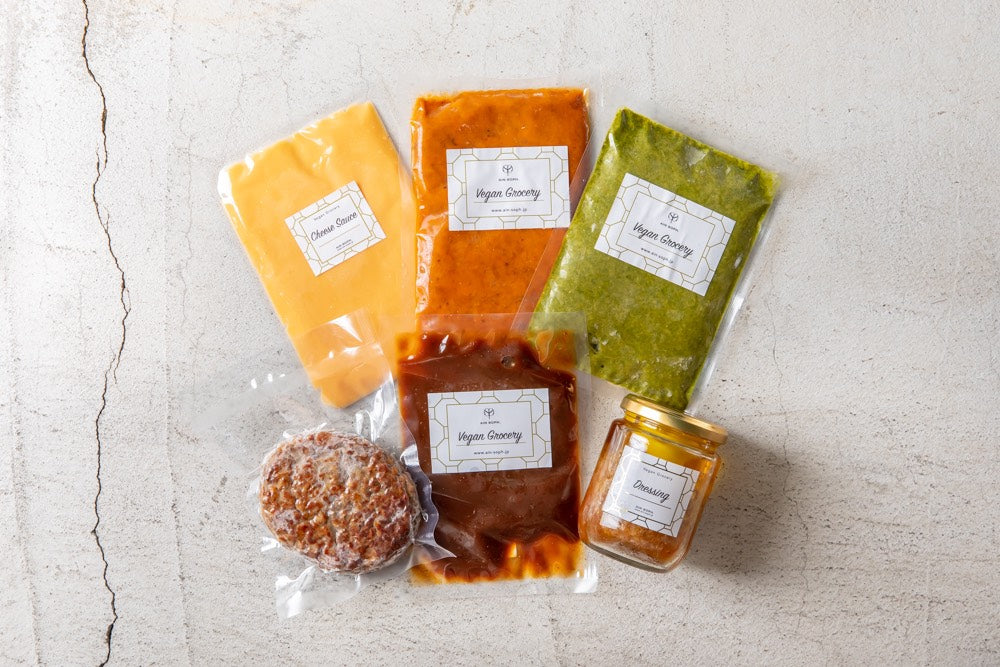 Grocery "Home AIN SOPH. -MINI-"
From AIN SOPH. Grocery, we will introduce a new project starting today!
Working from home, raising children, working together... Even in your busy days, we want you to feel AINSOPH.
It was from this thought that vegan 㠹㠿 was born. This is the "Home AIN SOPH. -MINI-", which is a great value box containing a small selection of AIN SOPH. Grocery's most popular products. We change the contents of the set every month.
You can also purchase each item individually! Enjoy your favorite menu according to the number of people in your family!
AIN SOPH. Vegan Grocery Store Shipping nationwide: ain-so p h.jp/shop-grocery