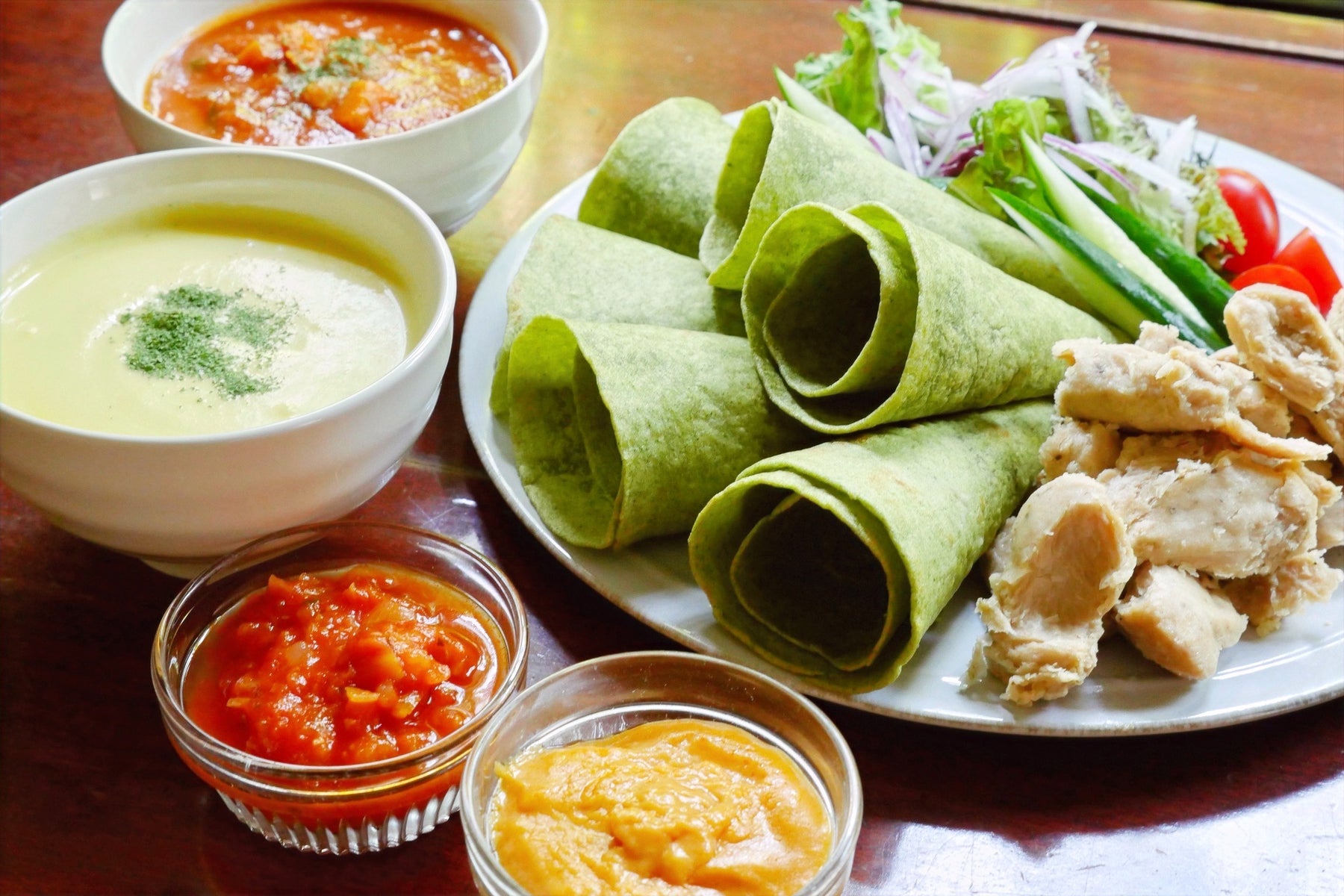 "Summer House Ain Soph -MINI-" & "3 kinds of soup set" are now on sale!
A great value vegan starter set with a small selection of new and popular products from Ain Soph Grocery.
The summer series is green tortilla skin and veggie meat herb chicken!
2 kinds of soup (corn soup, tomato soup) and 2 kinds of sauce (salsa sauce, cheese sauce).
The soup can also be enjoyed as a cold soup!
[Even in busy days such as working from home, raising children, and working together, we want you to feel AIN SOPH. easily and easily]
The Ouchi Ain Soph -MINI- series was born from such a feeling.
For those who want to incorporate a little vegan, and for those who are vegan every day.
Delivered frozen, just heat and enjoy anytime.
All AIN SOPH products are vegan.
No animal ingredients such as meat, fish, eggs, dairy products are used.
We are selling at the online store.
It will be delivered by frozen delivery.
How to use it is uploaded in the video on AIN SOPH. official Instagram! Please take a look ⭐️
Click the image for product details 🍽
A new set of 3 types of soup, which includes the popular vegetable chowder and tomato soup, and a new corn soup, is also on sale!
Please enjoy the cold soup in the summer.
We also have vegan sweets and meal sets.
Please have a look.
The online store is currently running a free shipping campaign for purchases of 10,000 yen or more. Shopping until 19:00 on Sunday, July 31st is eligible.
(Hokkaido/Kyushu/Okinawa will incur a separate shipping fee <discount rate>)
Click here for details .