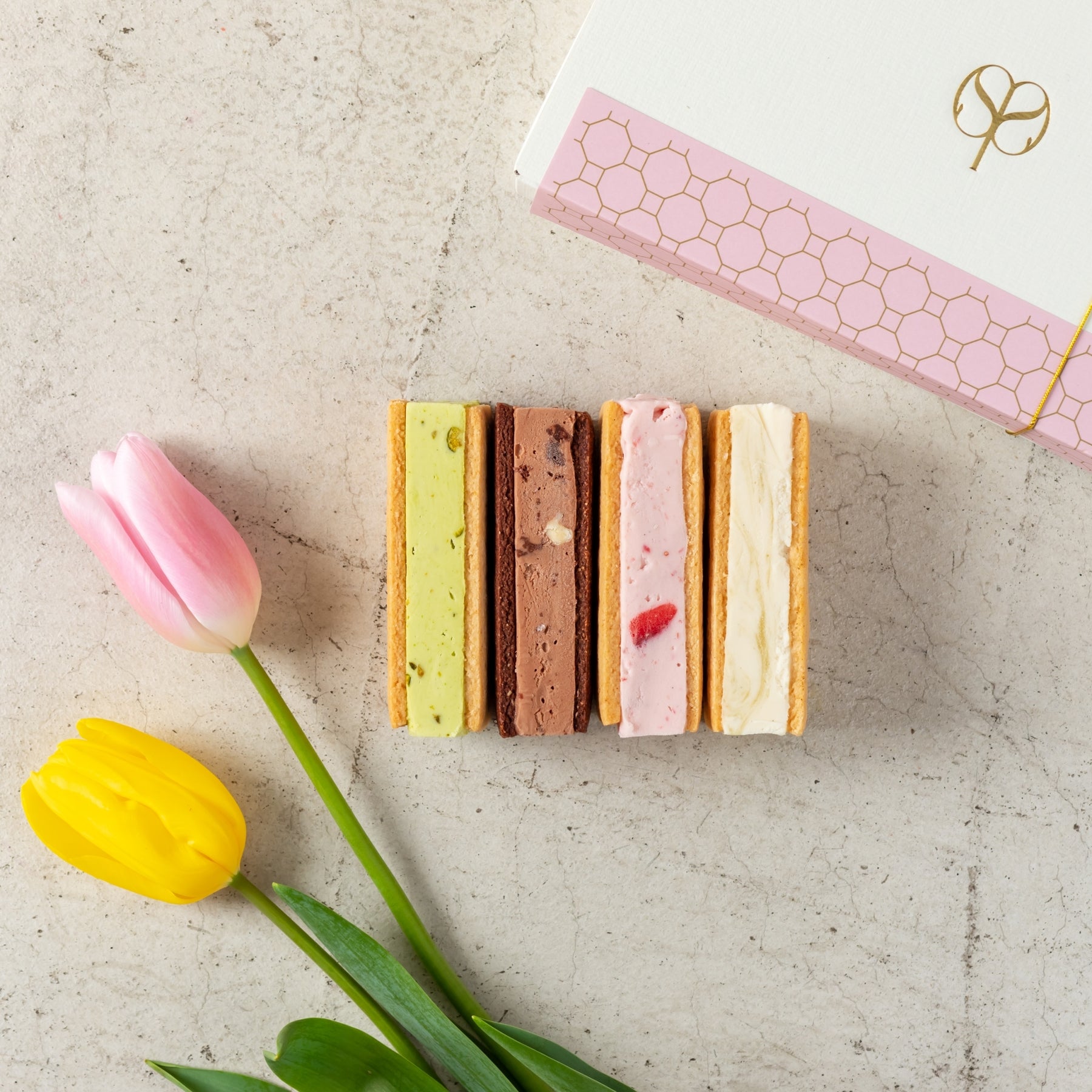 Taking orders for Mother's Day gifts!
It's almost Mother's Day.
Have you decided on a gift for your mother?
On Mother's Day this year, how about giving your mother's daily gratitude with AIN SOPH's vegan sweets and meal sets that you chose with your mother's health in mind?
All AIN SOPH products are 100% plant-based. ​Meat, fish, eggs, dairy products, and other physical ingredients are not used. Gluten free or oatmeal Sweets, sweets, bakery sets, meal sets...
Any gift you choose with your mother in mind will surely be appreciated! ​Ain Soph's Mother's Day gift, the deadline to order is fast approaching.
We recommend ordering early.
If you order from our online store, we deliver nationwide.
I would also like to express my gratitude to my mother who lives far away.
Some products are also sold in gift boxes at the Ginza store.
If you would like to purchase it by hand, please visit the Ginza store.
⭐️For customers who want delivery by Mother's Day (5/8 (Sun)).
As Mother's Day is approaching, orders may be crowded and we may not be able to make it in time for Mother's Day, so please place your order as soon as possible.
✔︎ Patisserie (sweets)
[Other than pudding (frozen products, normal temperature products)]
Last order date: 5/2 (Mon)
[Pudding service (refrigerated product)]
Last order date: 5/4 (Wed.)
✔︎Grocery (cooking)
Last order date: 5/3 (Tue)
Please see the Mother's Day gift page for details on delivery dates.