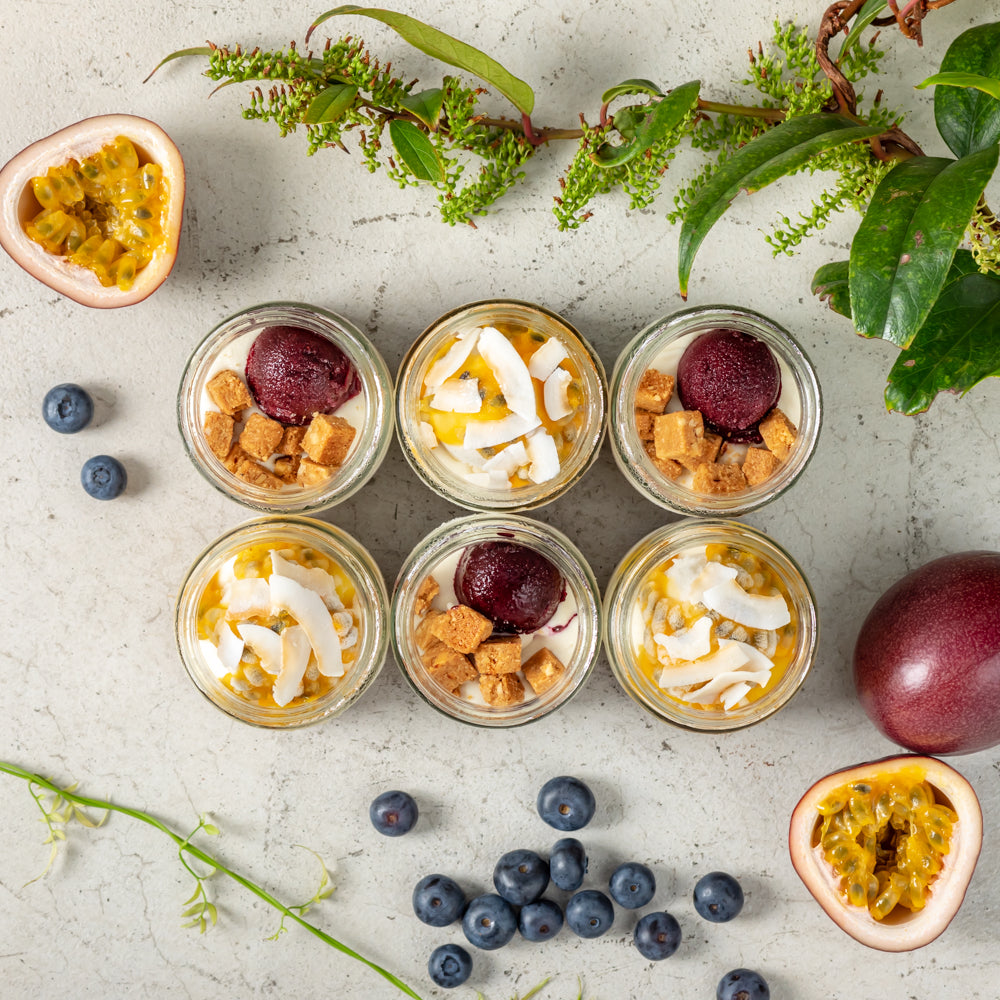 Frozen dessert bottle [Lovers] New release!
A frozen dessert bottle [Lovers-Lovers] dedicated to everyone who loves Ain Soph.
Soymilk-based vegan ice cream.
No eggs or dairy products used.
Refreshing with seasonal flavors, you can quickly relax in the heat of summer.
We have started selling at the online store.
The flavors are "Caramel Passion" & "Blueberry Crumble".
We have 3 types of assorted boxes, including a set that includes Ain Sof's most popular sweets, tiramisu.
Frozen Dessert Bottles (Caramel Passion, Blueberry Crumble) are gluten-free.
*Tiramisu is not gluten-free because it uses wheat flour.
A: 2 pieces of "Caramel Passion " and 2 pieces of "Blueberry Crumble"
B: 3 "Caramel Passion ", 3 "Blueberry Crumble"
C: "Caramel Passion" 2å €‹, "Blueberry Crumble" 2 pieces, "Tiramisu" 2 pieces
Cool vegan sweets perfect for this summer, recommended as a reward for yourself or as a gift.
⏬Click the picture to see the details.