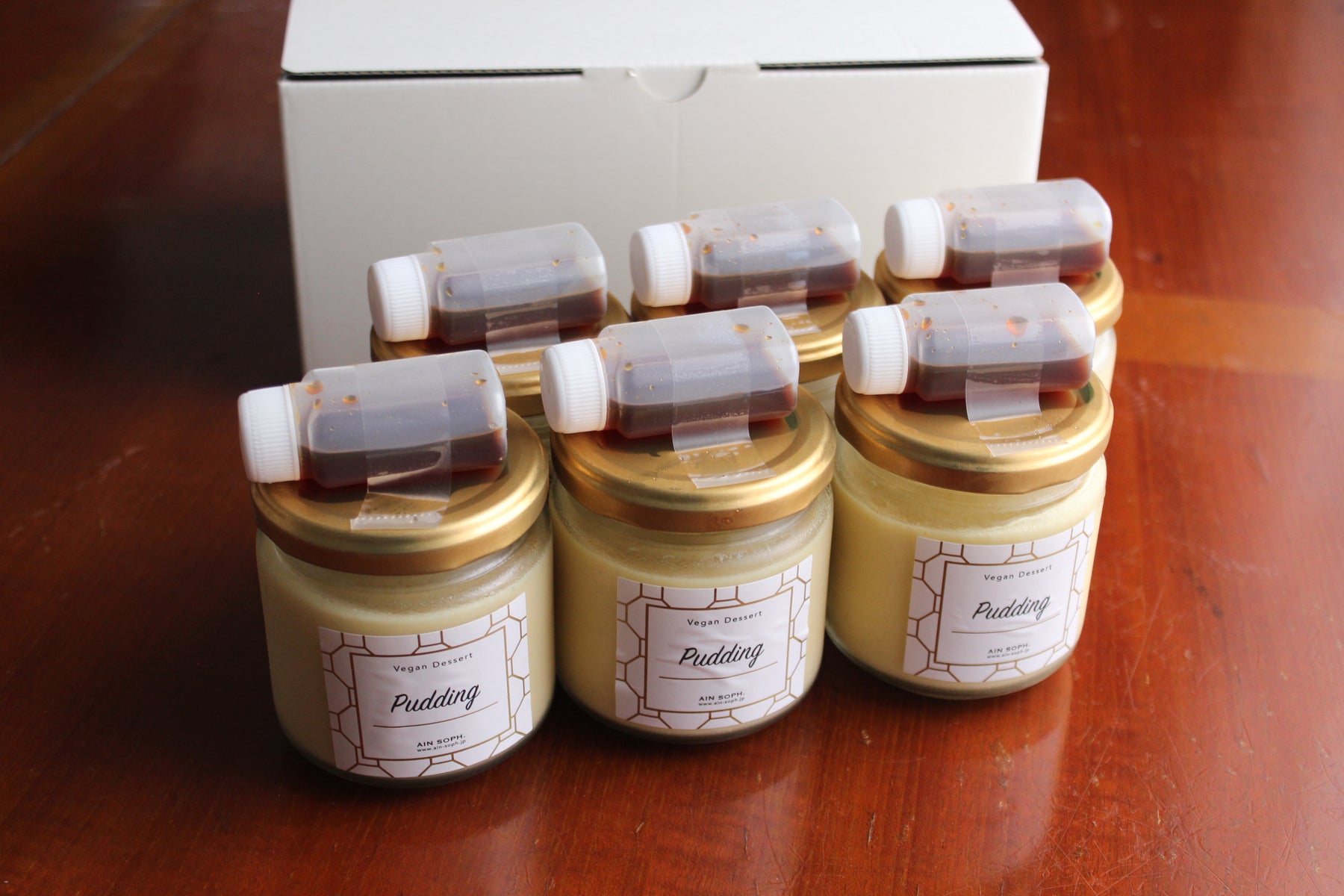 Pudding specialty store Vegan Pudding by AIN SOPH.
AIN SOPH. The popular "vegan pudding" is finally available at the online store! ! This is a long-awaited mail-order product that has been inquired by many people.
Pudding specialty store Vegan Pudding by AIN SOPH. : https://ainsophpud. official.ec/ 2009. The AIN SOPH. Ginza store opened ten years ago. At that time, vegan and delicious pudding was a dream come true. This Ain Soph Ginza pudding was released to commemorate the reopening of the Ginza store on November 13, 2016. After that, it became a very popular product with a total of 30,000 sales. Pudding is usually filled with eggs, but this pudding is all plant-based. Pumpkin gives it a yellow color, and it is hardened with kudzu powder, which is good for the intestines. It is a gem that reproduces the taste of that pudding while being healthy. This time, when we started the mail order, we put it in a special box, put it in a bottle, put a lot of pudding in it, and devised it so that it would not fall apart when delivered.
Renewal to 1.3 times the volume of the same product that has been sold so far!
Soy milk squeezed from organic soybeans is filled with plenty of vanilla beans to create a mellow aroma and a rich melt-in-your-mouth finish. Old-fashioned solid pudding. Sprinkle with caramel and enjoy.
There may be crumbling or cracking. Please pardon.
Since it is a raw product, please consume it before the expiration date. The expiration date will be 5 days from the date of shipment, so please receive it within the deadline.
Due to the nature of shipping charges on the BASE site, it is difficult to handle refrigerated and frozen products in the same shop, so we decided to open Vegan Pudding by AIN SOPH.
Pudding specialty store Vegan Pudding by AIN SOPH. : https://ainsophpud. official.ec/