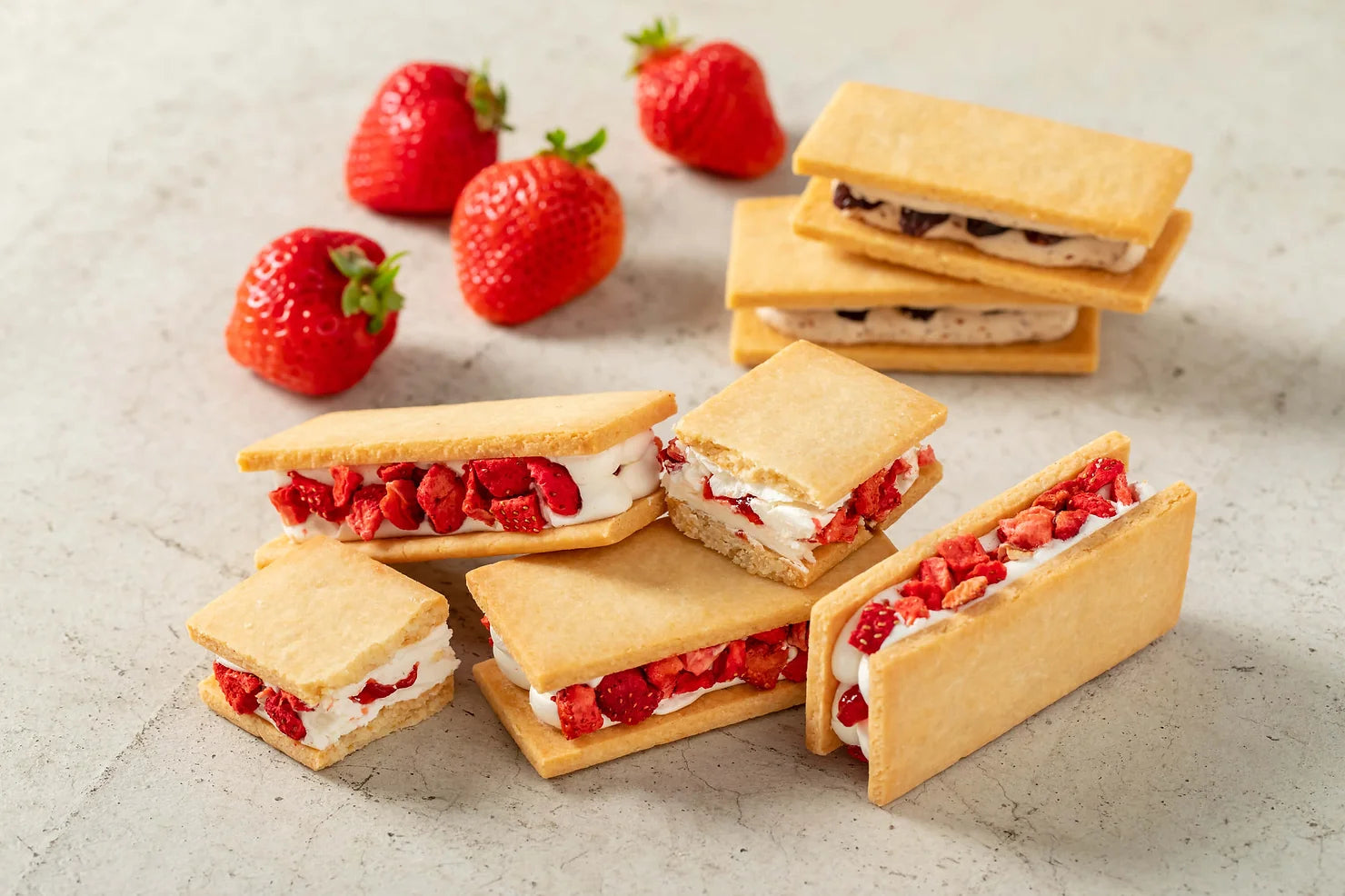 《Strawberry Soy Cheese Sandwich》 Now on sale 🍓
A very popular series that changes with the seasons. Strawberry soy cheese sandwich that heralds spring🌸🍓
This year, from March 3rd, the Doll's Festival, sales will start at the online store and the Ginza store. We are receiving a lot of orders right away.
Cheese cream, dried strawberries and strawberry jam sandwiched between gluten-free cookies. The richness of the cream, just like cheesecake, and the sourness and sweetness of the strawberries will make you smile.
● At the online store, we will sell 5-piece sets and 10-piece sets with the popular raisin sandwich. Comes in a gift box.

gift box of 10


5 piece gift box

●At the Ginza store, they are sold individually and as a set.
Set sales are in a gift box.
Please understand if it is sold out.
Vegan 🌱 Gluten Free
Cute sweets that shine in red are perfect for spring celebration gifts 🌸🎒