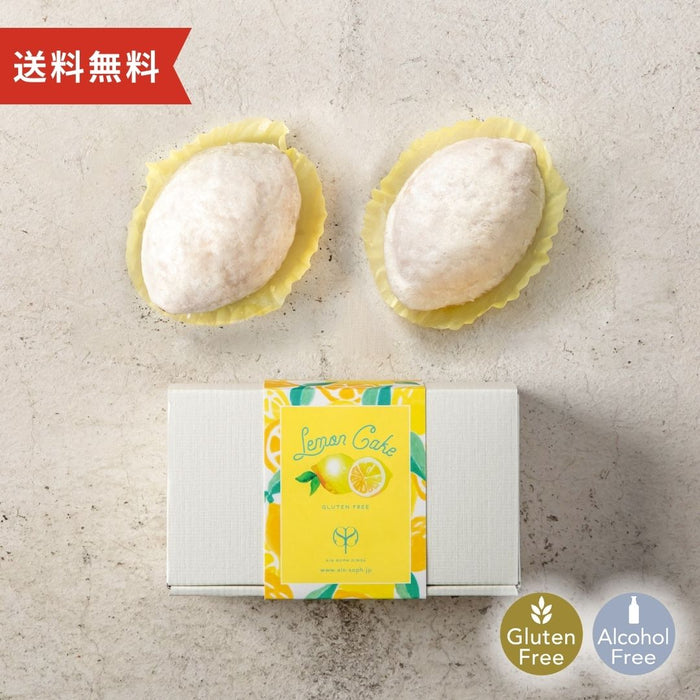 lemon cake
Original price
¥2,400
-
Original price
¥4,200
※※Confirmation of shipping date※※
Shipping date is limited.
Please be sure to check this before ordering.
gluten free
You can choose from <<2 pieces, 5 pieces>>.

*In addition to products with specified delivery dates, if you purchase other products in the same cart, all products will be delivered at the same time according to the products with specified delivery dates. In addition, if you purchase two or more products with a specified delivery date, they will be delivered together on a later date.

A gluten-free cake with plenty of almonds and a strong lemon flavor in a fragrant dough!
It is a cake that is chilled and cool and has a response to eat.
Comes in a cute Ain Sof original package, perfect for souvenirs.
Vegan 🌱
*We take great care in shipping our products by frozen delivery, but please store them in the freezer as soon as possible after delivery.
*This is a frozen flight.
*When defrosting, take it out of the bag and peel off the transparent film before defrosting.
cancellation policy

*Due to the characteristics of the product, we cannot accept cancellations, exchanges, delivery date changes, or returns after ordering due to customer's convenience. Thank you for your understanding.
Shipping method

※※Confirmation of shipping date※※

Shipping date is limited.
Please be sure to check before ordering.

●Usually, we ship on Tuesdays and Fridays.
・Orders from (Tue) to (Thu) 23:59 → Ships next Tuesday ・Orders from (Fri) to (Mon) 23:59 → Ships next Friday

●Only the pudding will be delivered separately. Shipping will be on Wednesdays and Fridays.
・Orders placed by (Tue) ~ (Wed) 23:59 → Shipped next Friday ・Orders placed (Thu) ~ (Mon) 23:59 → Shipped next Wednesday