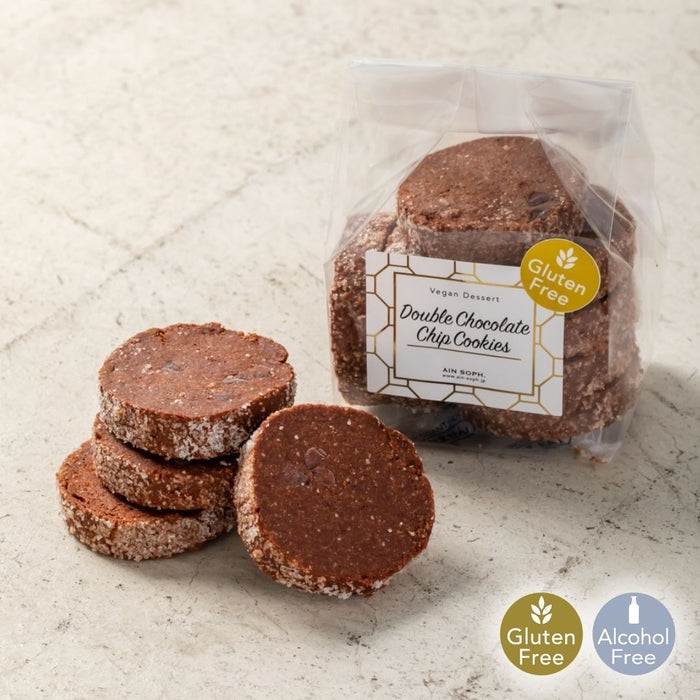 double chocolate chip cookie
Original price
¥910
-
Original price
¥910
※※Confirmation of shipping date※※
Shipping date is limited.
Please be sure to check this before ordering.
gluten free
Organic chocolate chips are mixed into the fragrant dough of cocoa and hazelnuts, and the chocolate feeling and texture are improved.
A gluten-free cookie that will surely please chocolate lovers.

*Gluten-free products are manufactured on the same equipment as products containing wheat.

*Ingredients: Rice flour, beet sugar, rapeseed oil, hazelnut powder, cocoa powder, potato starch, organic oatmeal, organic chocolate chips, sea salt, leavening agent (aluminum free).
*Contents: 100g (7 sheets)
*Preservation method: Store at room temperature, avoiding direct sunlight and high temperature and humidity
* Expiration date: 2 months from the date of manufacture
cancellation policy

*Due to the characteristics of the product, we cannot accept cancellations, exchanges, delivery date changes, or returns after ordering due to customer's convenience. Thank you for your understanding.
Shipping method

※※Confirmation of shipping date※※

Shipping date is limited.
Please be sure to check before ordering.

●Usually, we ship on Tuesdays and Fridays.
・Orders from (Tue) to (Thu) 23:59 → Ships next Tuesday ・Orders from (Fri) to (Mon) 23:59 → Ships next Friday

●Only the pudding will be delivered separately. Shipping will be on Wednesdays and Fridays.
・Orders placed by (Tue) ~ (Wed) 23:59 → Shipped next Friday ・Orders placed (Thu) ~ (Mon) 23:59 → Shipped next Wednesday